From Coastline to MSI
Info on Minority Serving Institutions for Coastline transfer students.
Minority Serving Higher Education Institutions
You have transfer choices to complete your education at a Minority Serving Institution of Higher Education (the official designation by the US Department of Education) to complete your BA and BS degree goals.
The Transfer Process
Graduate from Coastline College. Transfer to a 4-year.
Start here:
Is your Student Education Plan (SEP) on the transfer track to a Minority Serving university? Make sure by scheduling with a counselor or call (714) 241-6162.
Types of MSIs
MSIs are designated by the Federal Government as:
Asian American and Pacific Islander Serving Institutions (AAPISIs)
Hispanic Serving Institutions (HSIs)
Historically Black Colleges and Universities (HBCUs)
Tribal Colleges and Universities (TCUs)
View list of California's Minority Serving Institutions (as of July 2022)
Why transfer to a Minority Serving Institution (MSI)?
Minority Serving Institutions (MSI) serve minority populations and are unique in both their missions and day-today operations.
MSI universities and colleges give their students the social and educational skills needed to overcome racial discrimination and limited economic opportunities.
Studies show that MSIs provide economic mobility and quicker return on investment.
MSIs receive federal and state funding for students and programs.
MSIs are designated by the Federal Government as:

Asian American and Pacific Islander Serving Institutions (AAPISIs)
Hispanic Serving Institutions (HSIs)
Historically Black Colleges and Universities (HBCUs)
Tribal Colleges and Universities (TCUs)

5 UC campuses are designated as HSIs: UC Irvine, UC Merced, UC Riverside, UC Santa Barbara, and UC Santa Cruz.
21 out of 23 CSUs are designated as HSIs (Cal Poly San Luis Obispo and CSU Maritime are not HSI designated).
The AAPI community is one of the fastest growing populations in the U.S. Projections indicate that by 2050 this population will double in size. As a result, the education of AAPIs will be critical in achieving the educational goals of the US.
The AANAPISI designation was established by Congress in 2007 for institutions serving students who are Asian American or Pacific Islander, particularly students from low-income or otherwise disadvantaged backgrounds.
HSIs are accredited, post-secondary, higher educational institutions with at least 25% total full-time enrollment of Hispanic undergraduate students. HSIs are defined by federal law as accredited, degree-granting, public or private nonprofit institutions of higher education where Hispanic students represent 25 percent or more of the full-time undergraduate enrollment. The number of HSIs is subject to change each year based on annual changes in college enrollment.
The Hispanic Association of Colleges and Universities (HACU) represents nearly 450 colleges and universities committed to Hispanic higher education success in the U.S. and Puerto Rico, Latin America, Spain and Portugal. HACU mission includes a commitment to improving access to and the quality of post-secondary educational opportunities for Hispanic students.
HBCUs include 91 four-year and 17 two-year institutions of higher education established prior to 1964, for the primary purpose of educating African Americans. The majority of the 102 HBCUs are located in the Southeastern states, the District of Columbia, and the Virgin Islands. HBCUs comprise 3% of America's institutions of higher education yet enroll 16% of all African American students in higher education and award 24% of all baccalaureate degrees earned by African Americans nationwide.

Join HBCU Connect.
The National Association for Equal Opportunity in Higher Education (NAFEO) is an organization of the nation's Historically Black Colleges and Universities (HBCUs) and Predominantly Black Institutions (PBIs). Founded in 1969, NAFEO represents the presidents and chancellors of diverse Black colleges and universities. NAFEO serves as international voice and advocate for preservation and enhancement of HBCUs and PBIs and for Black people in higher education.
Guaranteed Transfer Admission! 
CA Community College transfer students are guaranteed admission to 39 Historically Black Colleges and Universities. 

Start your Guaranteed Transfer Process: California Community Colleges Transfer Guarantee Pathway to HBCUs
Scholarships Available for 2022-2023!
2023 Ivy & Pearls Scholarship - Applications accepted until March 31, 2023
The Hoffman Agency HBCU Scholarship - Applications accepted until March 15, 2023 
TCUs were created to serve Native American students, particularly in geographically isolated areas with limited access to higher education. These are unique institutions that combine personal attention with cultural relevance to encourage their students, especially those living on reservations, to overcome the barriers they face to higher education. The first TCU was created on a remote reservation community on the Navajo Nation. They now exist throughout Native Country.
Transfer Application Help
Transfer Services is here to help you complete the four-year application. Transfer workshops are scheduled on application preparation and overview of the transfer process. Application help includes step-by-step application completion during hands-on Zoom or in-person workshops, as well as review of the completed application before submission by appointment.
The Common Application added 25 Minority Serving Institutions, with plans to add more!
Find CSU, UC, and Common Application workshops on the Student Calendar. And don't forget to schedule a 30-minute Transfer meeting.
Petition to Graduate
Have you racked up enough units during your semesters at Coastline to graduate with a degree or certificate? Congratulations! This is a major milestone. Do not forget: you must petition to graduate. Once you've arranged for the paperwork to be completed, you can focus on celebrating and taking part in Coastline's Commencement Ceremony (held in spring).
All the details you need can be found on the Graduation page.
Related Pages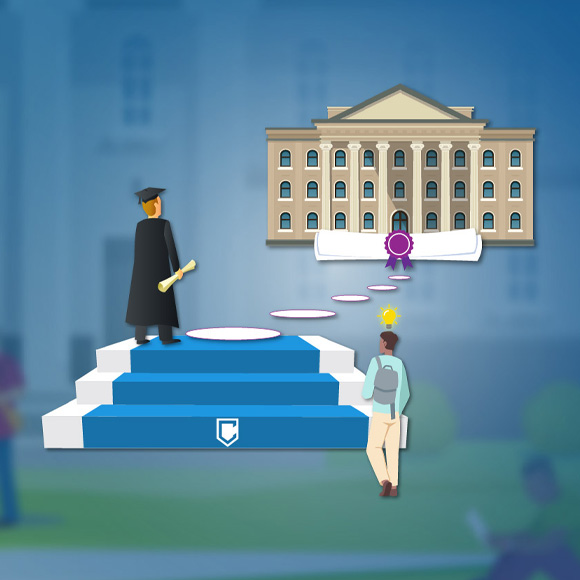 Transfer Services
Explore the transfer options and opportunities available to Coastline students to attend four-year universities.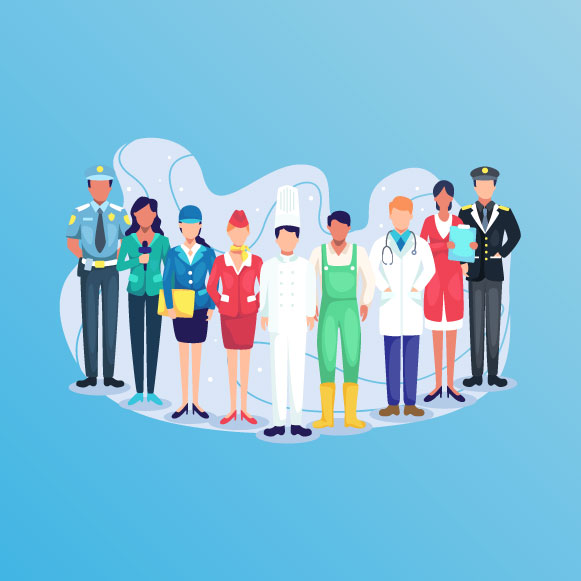 Career Services
Coastline's Career Center provides career services to guide, provide, and empower you to figure out your path and achieve your goals.
Get In Touch
Helen Ward, Transfer Center
Student Services Center - 11460 Warner Ave., Fountain Valley, CA 92708
8am - 5pm
P: 714.241.6171