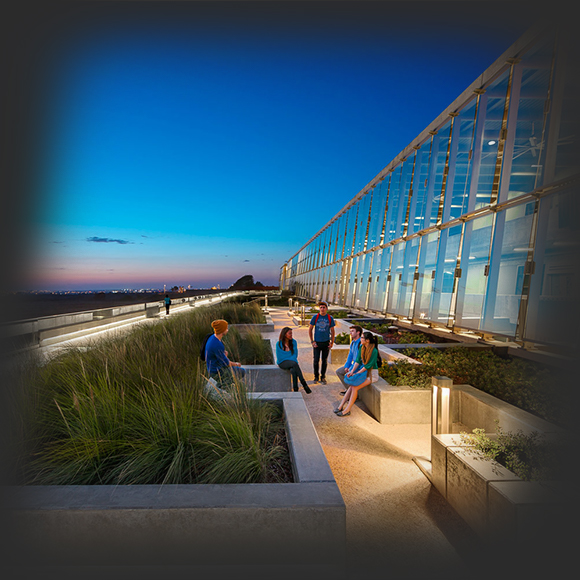 About Coastline College
College on Your Terms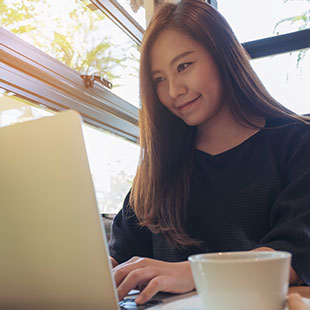 45 Years of Online Teaching
Access & Flexibility
Online Learning and Neighborhood Campuses with In-Demand Academic Programs
About
Coastline College, a multi-campus community college, is located in the heart of Orange County, CA offering in-person classes as well as distance learning and work-based learning. The Coastline campuses are an educational and cultural hub for the region.
College Viewbook
What makes Coastline different?
Imagine classes that come to you. This can be more important than ever when you're on the go. As one of the nation's most innovative institutions, Coastline brings classes to YOU with advanced distance learning options, neighborhood campuses located in Garden Grove, Westminster, Newport Beach, and of course, our online campus. In addition, Coastline offers numerous options for degrees and certificates in several popular fields. These programs are in demand by employers. Coastline faculty and staff work hand-in-hand with business and industry to tailor these programs that apply to today's working world.
Why you still need college today...
A diploma isn't just a piece of paper that signifies the end of a student's journey. It provides a gateway for fresh graduates to land a successful career in any place in the world - even if that place is home - which entails higher income, more advancement opportunities, and better employment benefits. With a competitive job market affected by the pandemic, you can also learn the skills you need to strike out on your own and make your own opportunities.
Coastline offers you a small-college feel with big-college benefits.
Whether you're looking to obtain a degree or certificate, or obtain the units you need to transfer on to a CSU, UC, or private 4-year college, you'll find that Coastline is your most accessible, flexible, and affordable option.
Coastline Highlights
Coastline students range in age and educational goals. Some attend Coastline as fresh-out-of-high-school teens working on their GE requirements with the goal of transferring to a four-year university. Others are adults looking to change careers by earning a certificate or A.A./A.S. degree in a new career field. Some want a class or two to add to their resume, and others want a super-packed, full schedule of classes (such as those in the STAR program) to help them finish their degree requirements fast.

Coastline also serves thousands of servicemen and women across the globe through Coastline Military Programs. This unique program allows those enlisted men and women to complete their degree requirements at a distance, without ever setting foot on a Coastline campus.
Coastline College is accredited by the Accrediting Commission for Community and Junior Colleges (ACCJC) of the Western Association of Schools and Colleges, an institutional accrediting body recognized by the Council for Higher Education Accreditation and the U.S. Department of Education.
Federal Designations
Coastline has received federal designation as a Hispanic-Serving Institution (HSI) and Asian American and Native American Pacic Islander-Serving Institution (AANAPISI).
View the U.S. Department of Education's College Scorecard to see how Coastline compares to national averages regarding student demographics, graduation rates, and more.
See why Coastline College is rated among the best in the nation
See why Coastline College is rated among the best in the nation

Community college is one of the biggest bargains in higher education, saving students thousands of dollars a year in tuition while offering the same quality courses and caring, knowledgeable instructors as four-year colleges or universities. Coastline offers affordability matched with flexibility. See why working professionals and high school graduates are choosing Coastline College. Ranked #1 in online programs.
Annual Report 2020-2021
An accessible version of the 2020-21 Annual Report is in-the-works. Please check back soon.
Coastline is focused on creating opportunities for success, providing a high quality, flexible education available to a wide range of students. "For 45 years, Coastline has been one of the most innovative colleges that is deeply committed to academic excellence and student success. We are a college beyond the campus, whether students take classes onsite or online, live near our campuses or hundreds of miles away. We are committed to guiding students through the successful completion of their educational goals while fostering a safe and welcoming environment that is equity-centered, where diversity is celebrated." -Vince Rodriguez, Ed.D., President, Coastline College.
The Career and Transfer Center (CTC) is located in Coastline's Student Services Center in Fountain Valley. Your one-stop location for career (job search, resume help, major-career, and networking) and for transfer (to 4-year schools, application help, university networking, and seminars).
The Dual Enrollment & Concurrent program offers high-school juniors and seniors an opportunity to enroll in courses at Coastline College.
In addition to traditional areas of study, Coastline is a base for technical and local community learning. We boast the first Center of Academic Excellence in Cyber Defense (CAE-CD) and continually build our CA Cybersecurity Apprenticeship Program (CCAP). We support English as a Second Language learners through our ESL Program. And we offfer educational opportunities in agriculture, education for business and entrepreneurship and the Coastline TEACh3 program for students looking to become educators themselves, helping to improve the lives of children and families through early childhood experiences.
https://coastline.studentadvisor.ai/virtualadvisor
Career Services Workshops
11:00 AM - 12:00 PM
Business Club Meetings
4:00 PM - 5:00 PM
Paralegal Studies Program Orientation
10:00 AM - 12:00 PM
Pre-Med Club Meetings
2:00 PM - 3:00 PM