FInancial Aid
Navigate available resources and apply for financial aid.
Financial Aid
The Financial Aid Office staff are here to assist you with questions regarding the student financial aid process. We encourage you to apply for financial aid and use this website to navigate the various resources available to you as a current or prospective student at Coastline College.
Announcements
The U.S. Department of Education has officially announced the release of the 2024-25 FAFSA form. Starting December 31, 2023, students and parents can access and complete the form. If you have any questions or need assistance, please reach out to us. We are here to help!
What you Need to Know
View our Financial Aid Ebook to learn more - available in full color or text-only.
Online Workshops via Zoom
Learn about Financial Aid (for the first hour) and get help on your FAFSA or Dream Act application. Select RSVP in the workshop below to sign up - we look forward to seeing you!
Financial Aid Assistance
Workshop Details

| Day | Date | Time (PST) | Topics | Language | Sign Up |
| --- | --- | --- | --- | --- | --- |
| Thursday | November 16 | 10-11am | Semester is coming to an end, come join our last financial aid workshop for the semester to check on your status, and get any questions answered. | English | Register Here |
If you need any Financial Aid assistance and would like to set up a zoom appointment for one-on-one assistance, please contact us at financialaid@coastline.edu.
Don't miss your shot! California has free money for students to attend college or career training. Submit your Free Application for Federal Student Aid (FAFSA) or California Dream Act Application (CADAA) by March 2 for priority consideration! Students intending to enroll at a community college have through September 2 to apply.
The California Student Aid Commission (CSAC) administers $3.5 billion annually in financial aid for students in California. Students pursuing career certificates, two-year degree programs, and four-year degree programs may qualify.
It's free to apply for financial aid including grants and scholarships, which do not have to be paid back. Don't delay - apply today!
Financial Aid Resources
To apply for financial aid, (or the fee waiver), you will need to complete the FAFSA and list our school code: 013536.
Note: Students, Counselors, and family members: individuals who are incarcerated (either in a youth facility or adult prison), or who are subject to an involuntary civil commitment upon completion of a period of incarceration for a forcible or non-forcible sexual offense are not eligible for any direct Federal financial aid funds, such as the Pell grant. These students may receive only the State fee waiver. All other costs are the sole responsibility of each student.
Correspondence Courses
Courses that are neither taught in the classroom nor online are generally considered to be correspondence courses. Students who are receiving financial aid are advised not to enroll in correspondence courses, as these may have a negative impact on how much financial aid you may receive. Unless you are participating in an educational program in which you are required to take correspondence courses, we highly recommend that you enroll in courses that are taught online or in the classroom.
Military Students & Dependents

Coastline accepts MyCAA Financial Vouchers, Military Tuition Assistance (T.A), and all forms of the GI Bill®. Receiving Tuition Assistance, MyCAA, or GI Bill® benefits does not preclude a student from receiving Federal Financial Aid. Military, T.A., MyCAA Financial Vouchers, and GI Bills® are not processed through the Financial Aid Office.

Authorized T.A. or MyCAA Financial Vouchers should be submitted as follows:

For Traditional Coastline classes:

T.A./MyCAA Financial Vouchers should be faxed to the Admissions & Records office at (714) 241-6288 or emailed to CCCAdmissionsOffice@coastline.edu.

T.A./MyCAA Financial Vouchers should be emailed to the Military/Corporate Programs' Office at ELDEnrollment@coastline.edu. You may contact the department at (714) 241-6326.

GI Bill® recipients must follow the instructions outlined at the Veterans Services page. As a reminder, GI Bill® recipients are required to verify their enrollment every semester with a CCC Veteran's Certifying Official.

CDR Rate vs National Average

| Fiscal Year (FY) | 2017 | 2018 | 2019 |
| --- | --- | --- | --- |
| Default Rate % | 18.6 | 24.6 | 9.8 |
| No. In Default | 69 | 96 | 28 |
| No. In Repayment | 369 | 389 | 285 |
| Enrollment Figures | 20,723 | 19,877 | 19,804 |
| National Average % | 9.3 | 7.3 | 2.3 |

"GI Bill®" is a registered trademark of the U.S. Department of Veterans Affairs (VA). More information about education benefits offered by VA is available at the official U.S. government website at www.benefits.va.gov/gibill.
Basic Needs Resources
Basic Needs at Coastline College includes food access, housing assistance, mental health services, hygiene products, student success supplies/equipment, transportation, and emergency funding. Basic needs services & resources are coordinated to serve and support students to be successful in your educational journey.
Financial Aid TV (FATV)
Check out all of our Financial Aid videos at Financial Aid TV. You can also view FATV in Spanish.
To apply for financial aid under the California Dream Act, you need to complete the Dream Act application on the California Student Aid Commission (CSAC) website.
The priority application deadline for students using the California Dream Act Application or the FAFSA (if eligible) is March 2nd prior to the academic year you are applying for.
2022-2023 FAFSA® Tutorial. This tutorial is designed to help you navigate and familiarize yourself with the FAFASA process.
SAP stands for Satisfactory Academic Progress.
Federal regulations require that a student has met - and continues to meet - some basic academic progress standards before they can receive federal financial aid.
Each school sets its own SAP policy within federal guidelines, and students must meet the requirements of the SAP policy of the school they are enrolled in to be eligible for federal financial aid.
HEERF I, II & III - Emergency Financial Aid Grants to Students
The Higher Education Emergency Relief Fund (HEERF) I, II and III were passed by Congress and signed into law. The President signed HEERF I into law on March 27, 2020, HEERF II on December 27, 2020, and HEERF III on March 11, 2021 to provide economic relief for students due to COVID-19. The law establishes fundings for schools to provide emergency financial aid grants to students. The grants may be used for any component of the student's cost of attendance or emergency costs that arise due to coronavirus, such as tuition, food, housing, health care (including mental health care), or childcare.
Higher Education Emergency Relief Fund
Student Debt Relief Updates

Nearly $4.5 million in federal COVID-19 Higher Education Emergency Relief Fund (HEERF) allocations have been identified to pay off and forgive outstanding debt that students have accumulated at Coastline College, Golden West College, and Orange Coast College from Spring 2020 through Spring 2022. The announcement was made by Coast Community College District Chancellor John Weispfenning during a Board of Trustees meeting on Wednesday, August 3, 2022.

"Many students and families in our district have struggled to make ends meet over the last two years of the COVID-19 pandemic," Chancellor Weispfenning said. "This one-time relief clears away a financial barrier for those students who are ready to complete their program, either by staying enrolled or returning as active students."

Clearing past debt will help students affected by the COVID-19 pandemic while supporting student retention and completion. The debt payoff and forgiveness will happen automatically for eligible current and former students. Colleges will contact students to notify them that debts are cleared and financial holds on registration have been removed.

FAQs

How will I know I am eligible for the Covid Student Debt Relief?

Students who are enrolled at Coastline from spring of 2020 to spring 2022 semesters/terms are the only students eligible to receive this relief.
You must have an outstanding debt with Coastline College or one of the other colleges in our district (Orange Coast College or Golden West College) to be eligible.
You must have debt. Students who have already paid are not eligible – meaning there are now refunds.

How does this affect me if I have no debt?

This will not affect students who are or were enrolled from spring 2020-2022 who do not have outstanding debt.

Why am I not eligible if I have already paid?

This is not about refunds, this is about clearing debt and using the COVID Emergency Relief Funds for students of higher education institutions that have debt due to COVID circumstances.

How will I know if I will be getting my student debt covered?

Students that are eligible will be notified via email by the Student Services office.

What do I have to do to receive the debt relief?

Nothing. The Coastline College Office of Financial Aid will pay off your student debt. There is no action required on your part.

How often will we get this debt relief?

This is a one-time action. This is from the COVID Emergency Relief Funds.

What if I am taking classes at more than one college in the district?

This is a district wide initiative. If you have debt at more than one college, from spring 2020 to spring 2022, your debt will be paid with these relief funds.
Net Price Calculator
A Net Price Calculator has been provided for your use to determine the estimated cost of attending an institution. The Net Price Calculator does not represent a final determination or actual award of aid; is not binding with the Department of Education, the state or the college, and is subject to change. A student and his/her/their parents must complete a FAFSA Application to be considered for Title IV aid.
ECMC Solutions
We've teamed up with Solutions at ECMC to answer all of your student loan repayment questions. Solutions is a service of the non-profit organization ECMC and is dedicated to helping students manage educational loans. Their resources are available to you free of charge.
To contact a Solutions Student Loan Repayment Advisor, email or web chat, www.ecmcsolutions.org, or call them at Call ECMC Solutions at (877) 331-3262.
Ready to start repaying your student loans?
ECMC Solutions has put together a series of webinars designed to assist you in preparing for this crucial stage, addressing all aspects of student loan repayment. Sign up for an ECMC Solutions Webinar today.
iGrad Personal Finance Tool
iGrad Personal Finance Tool
iGrad is a Financial Literacy Program for Coastline students. It is designed to educate and guide today's college students in making informed financial choices and build the necessary financial skills to be successful throughout their financial lives.
Register for a FREE account with iGrad and let Coastline guide you through the courses. Get yourself set up for a financially sound future.
https://coastline.studentadvisor.ai/virtualadvisor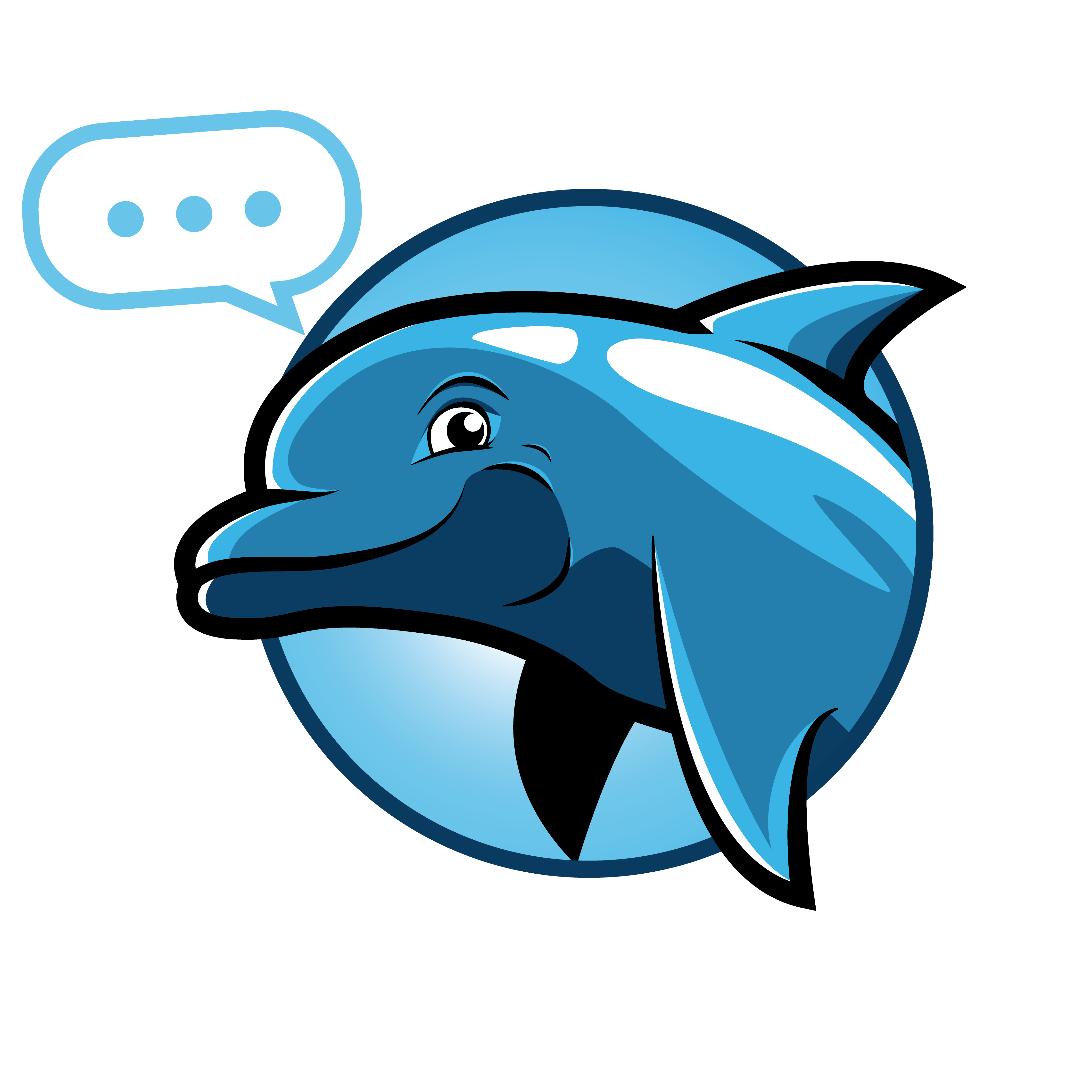 Get In Touch
Office of Financial Aid
Student Services Center in Fountain Valley
Monday - Friday, 8am - 5pm
P: 714.241.6239
F: 714.241.6312