NEH Institute at Coastline
Apply for a grant to attend the NEH Higher Education Faculty Institute's "Fifty Years Later: The Vietnam War Through the Eyes of Veterans, Vietnamese, and Southeast Asian Refugees" at Coastline.
NEH Higher Education Faculty Institute at Coastline
Fifty Years Later: The Vietnam War Through the Eyes of Veterans, Vietnamese, and Southeast Asian Refugees
Coastline College invites applications for participation in an NEH Higher Education Faculty Institute titled, "Fifty Years Later: The Vietnam War Through the Eyes of Veterans, Vietnamese, and Southeast Asian Refugees" to support scholars who wish to pursue up-to-date research on the Vietnam War and its impact on the world.
The Institute will educate a cohort of 36 scholars - including unaffiliated scholars, adjunct professors, and part-time faculty from a range of disciplines, institution type, and geographical locations. The cohort will be supported by a faculty composed of authors, Vietnamese refugees and first-generation Vietnamese Americans, Vietnam veterans, and Vietnamese studies and literary arts scholars.
Dates & Locations
The Institute has been organized as a hybrid, multi-phased presentational and instructional program: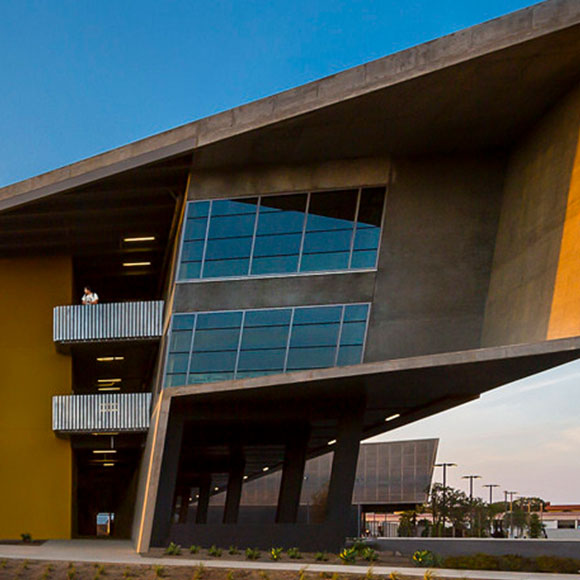 June 12 - 16, 2023*
Newport Beach, CA
This one-week in-person phase will introduce participants to present-day studies of the Vietnam War from multiple presenters. View the schedule.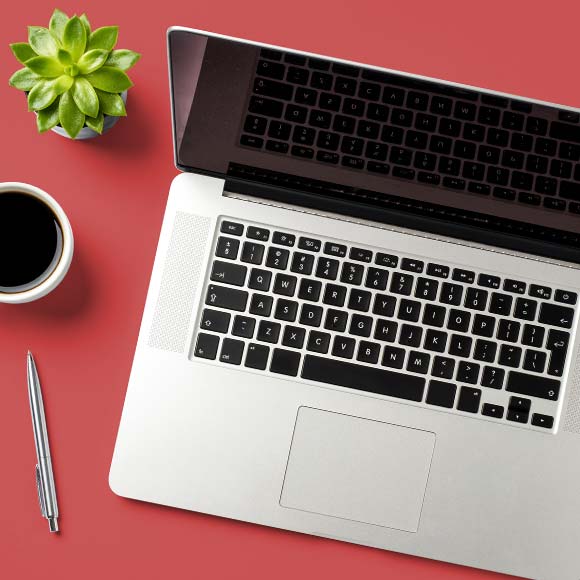 June 19 - 23, 2023
Online
This one-week virtual program is for further study from multiple, advanced perspectives on the war. View the schedule.
*For the first week, participants should plan to arrive June 11th and depart June 17th. Stipends will help cover participant travel, lodging, and per diem expenses for the in-person component.
Eligibility
The application is open to faculty of all ranks, graduate researchers, and independent scholars. More details can be found in the Participant Eligibility Criteria (PDF).
How to Apply
The following application materials should be sent to Dr. Marilyn Brock, Project Director, Coastline College, at mvbrock@coastline.edu no later than March 3, 2023:
A statement (maximum 3 pages) that directly addresses the following prompt:

Describe your interest in the Higher Education Faculty Institute on the Vietnam War.
What is your background as a higher education educator?
How will your participation in the Institute contribute to expanding Vietnam War research and scholarship at your institution or in your field?

Current C.V.
Apply Now: Email Marilyn Brock
Notification of Acceptance: April 3, 2023
"Fifty Years Later: The Vietnam War Through the Eyes of Veterans, Vietnamese, and Southeast Asian Refugees" will be offered by Coastline College to enhance undergraduate teaching and learning about the vast intricacies and complexities of the Vietnam War.
The Institute program is designed to meet the needs of educators in community colleges, liberal arts colleges, and universities who are introducing students to culturally relevant curriculum and providing veterans and Southeast Asian students more access to meaningful content.
The material is particularly relevant to student groups from Little Saigon, which is the physical location of one of Coastline College's campuses, the Le-Jao Center, in Westminster, California. Additionally, Coastline College's Garden Grove campus borders the outskirts of Little Saigon. The program will focus on sources from experienced writers, veterans, researchers, historians, and artists on new and multifaceted perspectives on the Vietnam War, including deep and context-rich engagement with key themes, research, reflection, and primary texts.
The program will help participants to develop curricular materials for humanities courses on history, art, literature, philosophy, music, and additional areas like psychology, sociology, and political science. It will engage such themes as war, diaspora, narrative and narratology, cultural pluralism, and international relations. This program will build connections with higher education professionals across America, in Vietnam, Southeast Asian immigrants and refugees in Little Saigon and nationwide, veterans, active military students, and scholars interested in furthering their knowledge about humanities and the experience of war in Vietnam.
Student Needs

The Vietnam War is regularly studied as America's lost war in a range of undergraduate history courses, but its greater meaning and its myriad causes and effects, such as the Sino-Russian fallout, leadership in the North by Le Duan, covert operations, American media coverage, postcolonial transfigurations, government motives and transparency, and more, can be studied on a deeper interdisciplinary scale (Hunt, 2010). There is reason to educate higher education undergraduate instructors about the topic and introduce content in regard to recent scholarship on the Vietnam War in history and other humanities courses. Recent research on the war has uncovered digital, physical, and visual artifacts can be studied in context with a wider degree of disciplines, such as art, philosophy, literature, language, religion, linguistics, drama, music, and psychology. Increased globalization and ties with Asian countries gives the opportunity to expand learning to perspectives outside of an exclusive American timeline to include the narratives of more people, including the veterans, the Vietnamese, individuals identified with the Vietnamese diaspora, scholars in both American and Vietnam, writers, academics, and contemporary historians. These contemporary insights into the Vietnam War will be developed further in the realm of undergraduate curricula (von Wright, 2002).

Moreover, there is benefit to teaching students to "be an intelligent reader of another person's story" (Nussbaum, 1996). In "Narrative Imagination and Taking the Perspective of Others," Moira von Wright discusses how critical examination and reflection increases humanity and citizenship (2002). The study of war is connected to the human experience as much as language. Poet Robin Coste Lewis quotes, "The history of English is inextricably tied to the history of war, to the history of empire; they cannot be separated from these histories. Language is one of the most powerful weapons of war. It is also one of the war's first victims" (2016). The institute will study narratology in regard to the experience of the Vietnam War to research how the narratives of veterans, refugees, and others affect perception of the war, history, and memorialization.

Finally, it is crucial, in the context of present-day race relations, to further the understanding of cultural pluralism, such as the reality of the residents of the community of Little Saigon. The refugee experience as described by those identified with the Vietnamese diaspora, is one that has affected millions due to the 20th century wars. Greater understanding and identification of the alienation that accompanies the returns of war will benefit undergraduate students in their humanistic development and societal relations with cultural pluralism and difference.
The Vietnam War is one of the United States' most storied and gut-wrenching wars. It began when television first began making its way into citizens' living rooms, and the actual faces of politicians, such as JFK, LBJ, and Nixon became faces that all Americans knew. Coverage on the Vietnam War brought about great dissent and protests were organized all over the country.
Eventually, President Nixon signed a peace treaty to end the war; this was in part due to the intense heat of the anti-war protesting. Subsequently, the year after Nixon resigned from the presidency, North Vietnam violated that peace treaty and invaded South Vietnam, causing the United States to ultimately lose its stake in the war.
Vietnam was united as a communist country. However, according to historians, the war was not only a civil one between North and South Vietnam, but also the result of the far larger international cold war conflict, involving several additional countries (Hunt, 2010). The role that the United States played in this conflict was to fight the global spread of communism as threatened by the dominating international forces of the U.S.S.R. and China.
Following North Vietnam's victory, the evacuees from South Vietnam largely settled in Orange County, California, the largest resettlement of Vietnamese in the country (Bui, 2018).
The Vietnamese population in Little Saigon remains close to 200,000 according to present data, the largest concentration of Vietnamese in America (Alperin & Batalova, 2018). The resettlement introduced Vietnamese music, as well as a host of Vietnamese art, food, and culture to Southern California (Valverde, 2003).
More Info for Participants
Twitter page @neh_vietnam
Presenter Interviews
Thuy Vo Dang

A Vietnamese Guide To Orange County

Dr. Thuy Vo Dang Feature Interview

"…that's why I became an oral historian. Because I just didn't know what other way I had to reformulate the stories that my parents never told me."

Previously the curator of UC Irvine's Southeast Asian, an archive that documents the histories of populations from Cambodia, Laos, and Vietnam, Dr. Thuy Vo Dang is currently in her first year as an Assistant Professor of Information Studies at UCLA. Her most recent book, A People's Guide to Orange County, which she published with co-authors Elaine Lewinnek and Gustavo Arellano, is an alternative tour guide to Southern California's landmark and pop culture-ridden county, documenting 'sites of oppression, resistance, struggle, and transformation in Orange County, California'.

Her research focuses on Asian American communities and ethnic studies, and she is currently doing work centered around building archives for groups that have been historically marginalized.

In this interview, she sat down with us to talk about what inspired her to do this work, the importance of oral history, and graciously imparted her wisdom to those wanting to preserve their own history!

How did your background inspire you to do this work and research?

I grew up all over Southern California, but when I came to the United States, I was a refugee from Vietnam, I was very small, and I came with my large family. We were resettled by a church in upstate New York, so pretty close to the Canada border. My parents didn't speak any English, none of us did, this is the early 1980s. They found out through different social networks, this was before the internet and before actual social networks. They learned that there was a growing community of Vietnamese refugees in Orange County, California. So, they put us on a Greyhound bus and headed west towards Orange County, and we rebuilt our lives here.

Growing up in a very diverse region of California, I did see a lot of other people who looked like me and other people of color. But there was a lot of racism and challenges growing up poor and as a working-class family. I think all of that really shaped my desire to do work that could help my community, particularly around the idea of claiming my voice and claiming the tools to write our own stories. I think a lot of that unfolded in my own home where I didn't hear any stories and I certainly didn't have any kind of access to artifacts or documents, I didn't even have any baby pictures of myself.

So, without any of this material culture to represent my family story, there was a huge gap in my own knowledge about my identity and my family. So much of the work that I do is personal, even though it sometimes manifests in my research and writing about other groups. Often it is about figuring out what tools we have, and what are the ways we can build the capacity for groups that have been historically and continue to be marginalized by dominant and oppressive forces. One way that I think is so compelling and powerful is of course by building archives on our own terms and so that's why I became an oral historian. Because I just didn't know what other way I had to reformulate the stories that my parents never told me.

In what ways do you think oral history impacts and influences differently than just reading about history in a textbook?

History in textbooks does not cover everything. We know that there are so many gaps. So, the scholarship that forms what ends up making it into history books is done by researchers looking into archives. And usually, they're looking at institutional archives, formal archives, whether it's state, government, university archives, historical societies, museum libraries, or very official spaces that hold these primary source documents. And so, when they continually look at the same types of sources and aren't attentive to how these archives are often incomplete, people who work in archival stewardship know this very well, we know that archives are incomplete. They're not neutral and they're not objective, the processes by which they're assembled, really speak to the priorities of any organization or the curators or the individuals that oversee those collections.

So, when you have these textbooks that depend on these types of written sources, these records, they're the same ones repeatedly, we kind of reproduce the same types of narratives about history. Good historians will often look at alternative sources, such as oral sources and testimonies. Sometimes they must turn to things like popular culture, and music. Oral histories form a really viable source where textual records might fail us. Not to say that oral histories offer a more complete type of narrative, it is a different type of narrative. It's often one that gets at how people felt, the texture of their experiences. We may know the chronologies of any particular event.

So, for me, it's like oral history really opens this opportunity to engage the emotional and the affective. It's not about just getting at the facts. It's really trying to piece together how did significant historical events transform lives, transform communities to shape the way that people think about something? And then that often reverberates into the next generation in very subtle and nuanced ways. So, I think to me that's the power of oral history, that when you read it, you read oral history in combination with all these other sources, you get a much fuller account of something in the past.

I can imagine that doing this work and research can be heavy at times. How do you motivate yourself to keep going?

It is heavy. When I was at UC Irvine, I developed a project called Viet Stories, where I went out to interview my elders, so a lot of first-generation refugees who had lived through war, who had lived through losing their country and coming here and starting over again. I hadn't realized how hard it would be when I set out to do it. I felt really prepared, I understood the technology, you know, recording and having my backup. So even as prepared as I was, and with all the experience that I had had before, the emotional toll that it took on me was something that I really wasn't quite prepared for until I felt all these things.

So, it was one day when I had scheduled two oral histories on the same day. I was on my way to my second interview, when I just felt suddenly overcome with emotion and I pulled over, parked my car, and started crying. Sometimes people were sharing with me stories that they had never told anyone else, not even to their own children, even though their children are about my age.

You know in retrospect, I understand now that it was really me not giving myself the space and the time to process being the listener, being the holder of these stories. And so, from that moment on, I found myself a therapist. I went regularly, and I talked about a lot of these experiences and how it was impacting even my own family dynamics because I have kids. I've learned now to really give myself the time and the space, and sometimes the distance away from the interview as needed to process the experience that I was listening to.

I feel like you not only learn a lot about your community as a whole but also learn a lot about yourself, what would you say you've learned about yourself in this process?

I've learned so much about myself, I think being an oral historian has been one of the biggest learning curves, the most rewarding aspects of learning too because the oral history that I conducted did change me. And they change me in different subtle ways, or they change me in really kind of big and obvious ways.

And I do have this funny story to share, that really speaks to my learning. I was in my 20s doing these oral histories, and this was in the early 2000s when there was this trendy beta fish plant that people were making. It was like the succulents of that generation. I made this very elaborate arrangement for every narrator that I interviewed for this project that I did on veterans in San Diego. It was ridiculous. Most of the people who received my gift were very polite, and they thanked me. One narrator said, "I don't want that. Why are you bringing that to me?" And I was like "Oh. It's nice."

I was just so struck by her very candid "I don't want to keep this thing alive. I don't want to deal with it." And I remember being taken aback at first and then saying, "I'm really sorry, I'll take this back, take this home" But I think that example really taught me you literally cannot use a one size fits all approach to people.

When you do the work, whether it's research, community volunteer work, or whatever it is, when you're working with real-life people, you must be attentive to all the ways that they have different needs. It might require different types of exchanges, and reciprocity will look different. That kind of messiness is something that I've learned along the way and through the grace of people who would tell me directly that's foolish and stupid and call me out.

So, learning to take criticism, learning to pivot, and then recognize along the way that each narrator is teaching me something about myself. It's hard, like when you're in grad school, you're often trained to be this ideal researcher, and you're reading a whole lot. You're thinking there could be a way to prepare yourself so that you're ready for anything. But I think the only thing that teaches you experience is obviously the best teacher. And then if you have openness to listen and to receive feedback and criticism, even when it's hard to hear, then you have, I think, the ability to do the responsive oral history or ethnographic fieldwork that is relational dynamic, and interactive.

How do you think your work has impacted how you teach or mentor others?

I did a lot of community work aside from my research and fieldwork for my dissertation and for the past 20 years, I volunteered with organizations in San Diego and Orange County. Volunteer work, community organizing, is a really difficult thing to do. And to stay in it for the long haul you really pick up some skills that are very transferable to the classroom. So, some of the things that I've learned are to see myself as a facilitator.

The idea of equitable co-creation of historical knowledge transfers into my pedagogy. My pedagogy is really about, we co-create a classroom environment. I've curated learning materials and together we work through these materials in the community with each other. So, I'll always do things like try to establish consensus at the beginning about the structure the students want in the class. I usually do something called community agreements which is often very popular in community organizing work.

You arrive together, whether it's for a retreat session or for the year-long project that you're undertaking, and you build a set of agreements that will operate the entire time here together. Those agreements serve to make everyone feel supported and to make everyone feel like they have a role. So yeah, my teaching principles are really grounded in community work.

What advice would you give to anyone who wants to preserve their history as a marginalized group, especially within their own families, but doesn't know how to broach the topic or even where to begin?

Well, I can still remember when that was a really daunting idea for me. My first assignment that ever allowed me to explore oral history was for a class in college called Asian American Women, and the final assignment was to interview an Asian American woman, so I took that as inspiration to start asking my mom questions. My mom and I don't have that kind of relationship where we share things with each other, I'm one of nine kids. So, she has had her hands full for a very long time. I saw that assignment as this kind of door opener for me.

When I asked her "Can I interview you for this assignment" she flat out said "No. I don't want to do this, and plus, go talk to your dad, I don't have anything important to say." And that taught me a lot about women of a particular class and generation, who often feel like their voices are not significant enough to be recorded. And then there is work that you need to do to convince them that their stories matter.

So, I used everything at my disposal. I finally resorted to saying I need to interview you so I can pass this class, I need to get an A, upon hearing that she yielded. But it required a lot of maneuvering, like following her around the kitchen, squatting on the floor, helping her pluck vegetables, and doing all those things so that I can ask her a few questions. But I was persistent.

So even with the most kind of hesitant or unwilling narrator, there's always a way to kind of reach them. I think for students who just want to get started, starting with a family archive is a really great place to begin. Because you're already so personally connected and motivated that there's this thread that ties you to this project. If they're interested in working with communities that are not their own, they need to be willing to do the work and do the homework. Do the reading, talk to people, and learn from people from within the community.

When you're trying to work with a community that's not yours, I've seen a lot of folks making two different types of mistakes. The first one is coming in thinking 'I have so much expertise to give, I've learned all these tools, and now I'm going to apply it to your community'. That doesn't usually work out very well. It's extractive, and it's very elitist. The second kind of mistake often made is being too humble in the sense of, I'm from the outside, everything makes me anxious, and I just want to be a fly on the wall and listen. At some point, you must engage. So, I think it is about communicating your willingness to learn and make mistakes, that making mistakes is a part of the research journey. That it isn't something you're trying to avoid. But to be willing to talk through your mistakes and apologize if necessary.

Whether you belong to that community or not, you will make some missteps along the way and that's okay if you are willing to fix those mistakes and work in partnership and collaboration with people from the community. Especially elders who have been around a long time and have a lot of wisdom to impart. Youth who are rolling up their sleeves, jumping in, asking questions, and trying to learn, we can learn a lot from them too. Their energy and enthusiasm are usually infectious for me. I love working with young people because that's when I understand some of the issues that we, who are bridging the generations, have not yet done well, which makes younger people still feel confused, or feel like there's a gap.

Thuy Vo Dang is one of 36 scholars participating in Coastline's NEH Higher Education Faculty Institute titled, "Fifty Years Later: The Vietnam War Through the Eyes of Veterans, Vietnamese, and Southeast Asian Refugees". This program is being offered through Coastline to enhance undergraduate teaching and expand upon the intricacies of the Vietnam War.

Yen Le Espiritu

Understanding Displaced

Yen Le Espiritu Feature Interview

"The US rhetoric on refugees is always 'I don't know why they're here.' And it seems so disingenuous that you don't ask the question as to what displaces people."

Yen Le Espiritu is currently a Distinguished Professor of Ethnic Studies at the University of California, San Diego. Her work can be found at the Research Center for Asian American Communities, where critical immigration, refugee studies, U.S. colonialism and wars in Asia are studied. She is also an award-winning author. Her publications also cover Asian American communities, critical immigration, refugee studies, and more. She has also co-authored many books, the most recent of them being, Departures: An Introduction to Critical Refugee Studies, a work that insightfully contextualizes and advances the field of critical refugee studies, which was written collaboratively with the Critical Refugee Studies Collective, a group she is a founding member of.

In this interview, Professor Espiritu provides insight into how her background got her into her work, what made her want to write about her topics of research, and the importance of hearing and learning from refugees' voices.

How did your background influence you to do this work and become a professor of Ethnic Studies?

I'm a refugee from Vietnam originally and when we were resettled in the US, I was in a community that was, I would say, economically depressed and a very diverse community with largely black and brown folks. I think I have always been really interested in questions that have to do with racial and economic inequality. I'm now in the Ethnic Studies department which is a discipline that really interrogates different kinds of power structures and thinks about ways to address them and replace them with something more livable.

How do you think your research and the work you've done have impacted how you teach?

Teaching and writing are very linked. Even the questions I have about my research and the way I think about how to address them come from a conversation with students in the classroom as well as in-office hours.

Of course, being in Ethnic Studies, we have many students of color, so their questions are very insightful, and they allow me to use what I know as far as my research skills and my intellectual training to try to answer those questions.

You've published many books on Asian American communities and refugee studies. At what point in your research did you realize you wanted to write about these topics?

I guess when I was in graduate school. Up until that point, I hadn't realized that you can study your own community and that was something that you can do for pay. So, when I was at UCLA, doing my PhD, there was the Asian American Studies Center and that was my first time really encountering that kind of scholarship that focuses on the questions that I just thought were my own questions, but then realized they were historical and intellectual questions. So yeah, I think it was when I was in graduate school when I was introduced to this kind of work, and it has become my focus since then.

You're a founding member of the Critical Refugee Studies Collective, and this group really advocates for refugees and puts their stories at the forefront to shape their own narrative. Can you speak to the importance of learning and hearing from refugees themselves as opposed to secondhand sources?

I just finished teaching about this today. What the critical refugee studies collective does is amplify what we call a refugee critique of refugee laws. And so, refugee critique emerges from refugee experiences. So, refugees' experiences, storytelling, poetry, artwork, writing, and so on provide the counterevidence to the state's representation of who refugees are. For us, the key thing is to say, what if you look at refugee issues, not from the vantage point of the nation-state, which we always do.

It's always "Refugees are a problem for the state. What do we do with them? Do we keep them out? How many should we let in?" All of these questions essentially just construct and reduce refugees into a problem that the state needs to solve. And you hear this from everyday conversation. But critical refugee studies say what if we look at this refugee condition from the perspective of the refugees? What is the critique of the law and what will refugees enable us to see, or talk about conditions that have led to their displacement? I always ask my students, when does displacement begin, when does the refugee become a refugee?

The US rhetoric on refugees is always "I don't know why they're here". And it seems so disingenuous that you don't ask the question as to what displaces people. The idea's just 'they want to come here and take what we have.' So, a refugee critique, using refugee experiences creative works, imaginings, and everything provides a counterpoint to the state's problem-oriented approach to refugees.

What would you say is the most challenging part of doing this work?

That it's not funded well. In part, because ethnic studies are something that continues to be fought for, not every institution has ethnic studies. And so, it isn't well known in that way. Everyone knows about history or chemistry, you know, especially in the STEM area. But ethnic studies are something that students must encounter in college.

Maybe now with ethnic studies requirements that will be less so, but the research funders or university administrators don't really understand what we do. So, the main thing is the lack of resources, the lack of acknowledgment of the kind of work that we do, and the lack of understanding of how transformative the work and scholarship are.

What would you say is the most rewarding part of it?

Both in terms of teaching and publishing, I see very clearly how ethnic studies scholarship impacts the real world. And I think even though, this is a very negative response, but I think that one of the pushbacks of Ethnic Studies across the US is because ethnic studies has made an impact. I think about how young people like you, even high school students, have a vocabulary now to talk about social justice, to talk about power, to talk about intersectionality. All of this emerged out of Ethnic Studies scholarship in a way that my generation didn't have so I think in terms of this it has been really impactful.

You know, talking about white privilege, that's just a concept that people, even if they challenge it, they do know about it. So that kind of concept again, was just emerging when I started my career. So yeah, I think it's rewarding because I do see the impact on public discussion. And I think that it's very empowering for young students, both at the high school and college levels who are immigrant students. What I teach about are immigrant and refugee studies, and for them to recognize how histories of colonialism and militarism impact their family history, I think that feels very empowering for them.

Yen Le Espiritu is one of 36 scholars participating in Coastline's NEH Higher Education Faculty Institute titled, "Fifty Years Later: The Vietnam War Through the Eyes of Veterans, Vietnamese, and Southeast Asian Refugees". This program is being offered through Coastline to enhance undergraduate teaching and expand upon the intricacies of the Vietnam War.


Vu Tran

Dragonfish Author Bears All

Vu Tran Feature Interview

"I grew up not always feeling comfortable with the fact that I was Vietnamese. But it's not unique to being Vietnamese, right? It's just unique to being not in the majority."

Ever since he was in the first grade, Vu Tran knew he wanted to be a writer. Now, he is the author of Dragonfish, a book about an Oakland police officer, Robert, who is on the search for his ex-wife, Suzy. He is also an Associate Professor of Practice in English and Creative Writing at the University of Chicago.

In this interview, Tran insightfully talks about growing up in Oklahoma, the Americanized view of Vietnam, writing about your community as a minority, and more!

What influence did growing up in Oklahoma have on your writing?

I think it's influenced me in countless ways that I'm still kind of becoming aware of and realizing. I grew up in a predominately white community. North Tulsa was predominately African American, but the rest of Tulsa and the suburb of Broken Arrow, where I technically grew up was very white.

There was a small Vietnamese community in East Tulsa, but we grew up in South Tulsa, so my parents wanted us to stay away from that. It was a strange decision, they had their reasons, but I had a happy childhood. But I always felt, unsurprisingly, on the outside of things. And what's interesting about that is when you're on the outside, you want to get in on the inside. And when you want to get on the inside, you're much more sensitive to what the inside looks like. You become much more detail-oriented and more critical-minded about what the majority, or the inside, is like, and I think I was always frustrated growing up in that sense. But now that I think about it, I realize that it was a really good place for me to be because, especially as a writer or as an artist, when you're on the inside, your kind of like "Okay, I'm fine." You don't feel a need to look around and be thoughtful about your environment as much, I mean depending on the person, obviously. I was always very, very keenly interested in my environment and what it was like because I wanted to be like everyone, but I think that's been good for me. I think that would be one of the biggest effects growing up that way had on me.

I read in an interview that you said what sets apart the Vietnamese experience in America is the idea of Vietnam in American culture. Growing up, how do you feel you were impacted by the Americanized view of Vietnam?

The United States tends to create a narrative whether it's the USSR, the Soviet Union, right now it's China, and Russia. It's not that these ideas are entirely lies, but there was always this sense that, because in the Vietnam War, the communists, and the Vietnamese communists, were the enemy, you grow up with that idea of Vietnam not really being a country or a culture but being a war, and with all the connotations that brings to a people. And of course, you see that in movies, in all the Vietnam War movies, and even Vietnam War fiction. That idea of Vietnamese people being peasants and kind of sub-human in that way.

So, you grow up in that kind of cultural conditioning. It affects your pride in your own heritage, and I'd be lying if I said there wasn't some shame that came with it. It affects how you define who you are. It's a complicated thing. I grew up not always feeling comfortable with the fact that I was Vietnamese. But it's not unique to being Vietnamese, right? It's just unique to being not in the majority.

In Dragonfish, the main character is a white police officer, and the 'bad guys' are the Vietnamese characters. I feel like as a minority, there is a lot of pressure if you're a writer to present your community in a certain way to others. So how would you advise minorities to work through that worry of not presenting your community in the most perfect way?

I wrote the novel the way I did because the idea for Robert was that he was a kind of white savior character. And I was interested in writing a white savior character, that kind of heroic figure that enters an alien culture and somehow becomes part of the people and can save the people. I wanted to see what it would be like when he can't be the hero or the Savior he wants to be, what does he become? I was not necessarily trying to make him into a negative figure by any means, but I was interested in what do you do when you can't play the role that you want to play. Whether it was in that situation, the thriller plot, or whether it was in his marriage to this woman who was very unlike him, at least her background is very unlike him.

But the other thing is that Robert is also an outsider and there's a lot of me in that character. That sense of not being able to access a person in this case it was his wife that he loved, or it's an inability to access a community, which is the community of Vietnamese characters there. Your question is such a good one, I mean how do you write about your own community? You think about 'what is bad?' and how should you portray them––in a negative light or positive light?

Frankly, I don't think in terms of good or bad or negative or positive, I think in terms of our complex humanity. We all have reasons for doing what we do, and everyone is complex in that way. I prefer to look at that aspect of their character. I mean obviously, the novel is dealing with systems of morality, and how they can be distinguished from culture to culture as well. But also, I was trying to use the tropes of crime fiction, of the idea of who's supposed to be playing the good role, and who's supposed to be playing the bad role. And I wanted to complicate those roles.

I read that one of the features of noir fiction is a bleak outlook on human nature. What did you set out to say about human nature with Dragon Fish?

As a 'civilized society', we are kind of presenting our most straightforward, easy-to-digest versions of ourselves. That's how we get along. Everyone agrees to the same kinds of morals and social codes and that's how we pretend to get along. And we do get along. Civilized society requires that kind of performance of legibility, but our true nature is much more irrational, much more complicated, and much more ambiguous. And so, genres like Gothic black horror fiction and crime in our fiction bring that to the surface. And I think the best versions of that don't necessarily resolve it because it's irresolvable. And it's bleak in that way because it's a confrontation with the notion of mortality, the fact that we'll all die.

I don't mean to be depressing but it's just the reality of things and it's hard to think about those things. There's no good or bad when it comes to the fact that we all die. Good people die. Bad people die. That's just a fact of nature. What is interesting is what people do to deal with that reality. Other people deal with it better but then lie to themselves and to others. Crime fiction, because it's this idea of justice, good and bad, cops and robbers, people of law, and criminals, it sets up this binary that's just not stable. It doesn't work that well. And so, when it breaks down, it's just bleak.

Was any part of the writing process for Dragonfish cathartic for you?

Yeah, I think it always is. Catharsis is an interesting word because people tend to think of it as a purging of emotions, it's kind of all at once, or at least that's how I learned it when I was first reading Greek drama. But my kind of catharsis is just very gradual. Over the course of time, you do feel, especially when you're writing about tough things, what's tough for you to confront, it doesn't feel like a catharsis because you just live in it for three, four years, however long you work on the book, so it sits inside you a lot. But it's good. I feel like it's a very productive feeling personally because I feel like I understand myself better. And I understand people and the world a little better, at least I hope it's a better understanding. And it is cathartic in that sense.

Especially in the idea that you can interrogate the different versions of ourselves that we carry around the world. It's all us, just these other versions that are slightly different and slightly capable, or incapable of certain things at different times. And it's kind of frightening to know that you can kind of evolve or change or have that different aspect of yourself. At least I feel that way about myself and about people.

You're also a professor. How does being a writer influence how you teach, and how does teaching influence who you are as a writer?

Well, it's a great deal. I have professors who tell me don't teach if you want to write, that will get in the way of writing as an artist. And I found that especially teaching here at the University of Chicago, it has its flaws this way, but it's a very conceptually minded place. But it's forced me to really conceptualize my work in ways that I think have made me not just intellectually, but emotionally enriched by teaching.

It's such a great luxury and privilege too, to work out a lot of my ideas in my classes in the context of also helping my students do that. When I taught a gothic literature class this fall in London, in our study abroad program, I was able to research my work and I was able to help my students understand the history and tradition of gothic literature more. And that has helped me write. It's made me think about elements of craft in ways that I probably would not have if I didn't teach.

For example, I'm writing a class on finding and refining your voice, your writer's voice, and it's made me really think about things, for example, the fact that I don't think teachers ever really ask students 'How do you want the reader to feel?' It seems beneath us to ask that. To get the reader to really interrogate the same ideas that we're exploring, you first have to ask, well what do you want the readers to feel? Do you want them to feel sad? Do you want them to feel in awe? Or do you want them to feel a kind of profundity? Do you want them to be scared? These things are so important to the kind of voice that you want to develop in your work. I didn't think about these things until I taught the class. Teaching has been crucial in my writing.

You knew you wanted to be a writer when you were in the first grade. If you could go back and tell that version of yourself anything, what would it be?

The thing about telling your younger self these things is that your younger self is not going to listen to you. I just think that's kind of the common reality. I mean, I would tell my younger self to be patient. I'm a very impatient person, and the truth of the matter is everything good that has happened to me took a very long time. Some people develop their voice––or whatever you want to call it––their interests, their thematic concerns, their worldview––some writers develop that really early on, like even in their 20s. I had a style, I had an aesthetic, but I didn't really understand what I wanted to write and the kind of story that was important to me until right until my late 30s. And I really don't feel like I truly understood it until now, honestly, and I'm 47.

So, it took me a long time. I failed to publish my first book when I was 30. A book of stories. I wouldn't write those stories now the way I did then. I'm proud of them in many ways, but I would write them so differently because I have such a different idea now of the world and of the style that is required to write about the world the way I see it now. It just took me a long time to figure that out. I think I always had the talent, to be honest, but I just didn't have a sense of the world, a sense of myself. And my younger self was just so impatient to be the best writer in the world. I would tell him that, and he would ignore me, and continue being as impatient as I was.

What is one book you think we should be consuming right now?

I have very different tastes here and there, but I would say that the writer that people can learn the most from is Alice Munro. If you could read one of her books I would say Open Secrets, which was a collection that she published in 1994 or 95. I've learned so much from her. I don't necessarily write like her, but in many ways I do. I just think she's the most innovative, and the wisest writer that I know, that I can think of. I don't feel like I've ever read a sentence in her fiction that feels untrue, that feels performative, morally righteous, or thoughtless.

I would go so far as to say that she has something that only a few writers have that Shakespeare had the most of which is just this deep and broad range of human understanding. There are so many different kinds of characters in her fiction and people don't necessarily think that because they think she writes about domestic situations in Canada, and young women coming of age, but the range of her characters and her situations, and her plots, and she's so experimental. But it requires a certain I think emotional maturity to read her. I didn't like her when I first read her when I was 24, 25. I was just not mature enough. But yeah, I would say her.

Vu Tran is one of 36 scholars participating in Coastline's NEH Higher Education Faculty Institute titled, "Fifty Years Later: The Vietnam War Through the Eyes of Veterans, Vietnamese, and Southeast Asian Refugees". This program is being offered through Coastline to enhance undergraduate teaching and expand upon the intricacies of the Vietnam War.

NEH Higher Education Faculty Institute at Coastline
Get In Touch
Dr. Marilyn Brock, PhD, EdD