Coastline's New Mascot Design
Meet Fin! In celebration of Coastline's 45th Anniversary, our mascot got a makeover.
Coastline Dolphins
Celebrating 45 Years of Excellence
Meet Coasltine's mascot, Fin! Yes, we know he looks fin-tastic, but his porpoise isn't just to bring a smile to your face. Fin is a reminder that Coastline cares about the educational environment of its students. Just as we look after our beachy coastline, we are invested in providing our students with what they need for all areas of community, wellness and learning.
New Logo Designs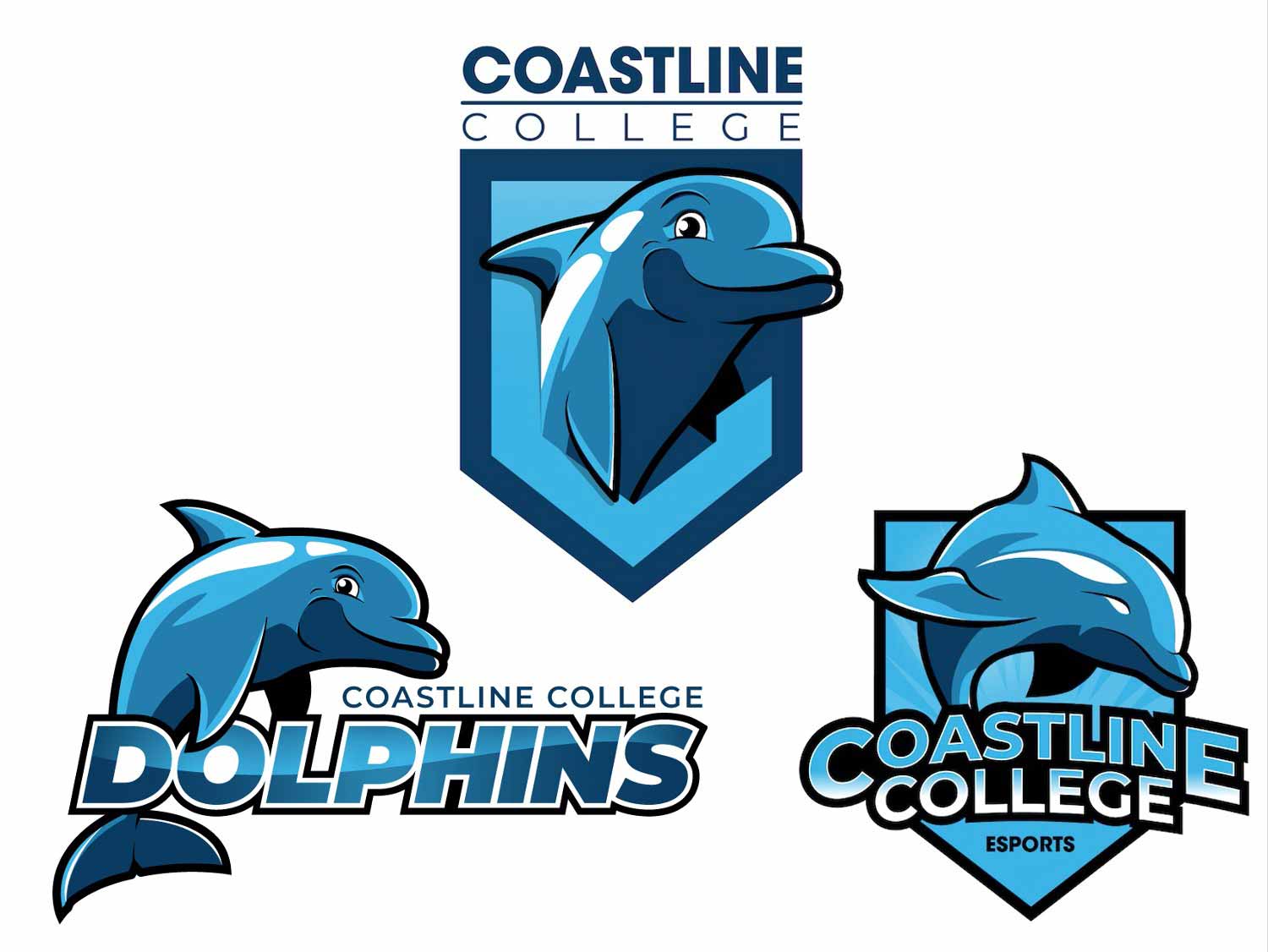 Even without an official sports team at Coastline, our mascot symbolizes unity between our students, staff and faculty. With an education from Coastline, the world is an ocean of possibility.
Intelligence - Drive - Teamwork
"Dolphins embody many of the characteristics of Coastline students, including intelligence, resilience, drive, focus and teamwork. They are known for working together so that the whole pack succeeds. You'll find the same attitude among our entire campus community." -Dr. Vincent Rodriguez, Coastline President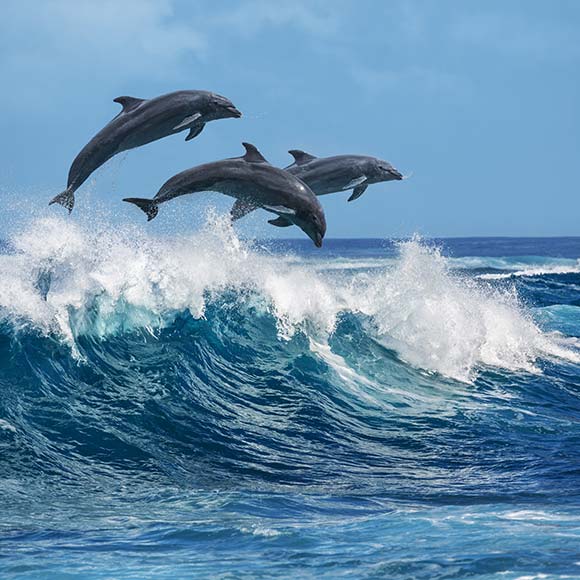 Blog: Coastline Dolphins
In what ways are our students like the dolphin species? Read more about it on the Coastline Blog.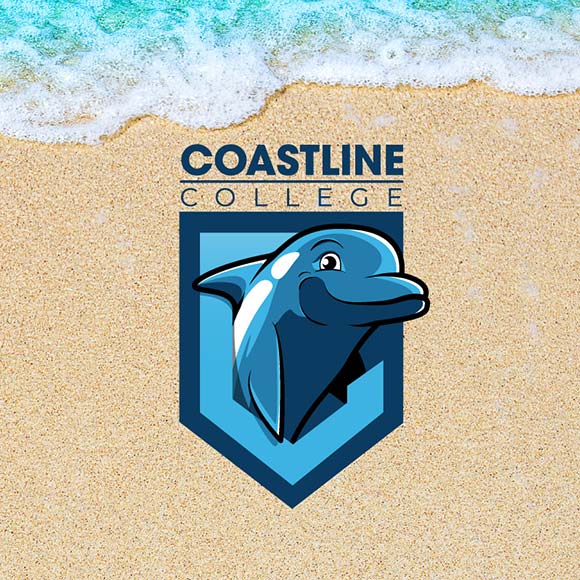 Newswire Press Release
Read more about the mascot redesign that Coastline launched in October 2021 to celebrate the college's 45th Anniversary.
Did you know...
You can find 11 species of dolphin in California waters and 2 off the coast of SoCal: the Short-beaked Common Dolphin and the Long-beaked Common Dolphin. They are called 'common dolphins' as they have been sighted in every ocean and most seas (except polar regions).
Also - all puns aside - dolphins are not, in fact, porpoises. Want to expand your knowledge in the matter? Read about the differences betweeen dolphins and porpoises from the National Marine Sanctuary Foundation.
Join the Coastline Superpod
Common Dolphins have been known to gather in large schools containing thousands of dolphins, dubbed megapods or superpods. That means this school - you guessed it - can be your superpod when you enroll at Coastline.
From Dolphin Project: Johnny is an older dolphin who lived several years in isolation in a shallow pool at the Melka Excelsior Hotel in North Bali. During his time as a performing dolphin, he lost his eyesight and all of his teeth, and his right pectoral fin was permanently damaged. Since his rescue and relocation to the Umah Lumba Center, he has since gained weight and strength, and spends his days exploring the large sea pen, where he experiences the natural rhythms and sounds of the sea. Never again will he have to perform tricks for food or be confined in a concrete tank.
Connect With Us